Pulse PRO safe lock
High security electronic safe lock for professional use

The Tecnosicurezza Pulse PRO is an advanced locking system for the professional sector. Specifications like the emergency code or the blocking of  "ghost codes" make this safe lock system so exceptional. Pulse PROs metal housing as well as the rubberized keypad ensures the functionalilty even abfter long time of usage.
EASY PROGRAMMING WITHOUT DEVICES/COMPUTERS:
You can choose from more than 80 pre-programmed settings.
Due to the wide field of application, the Pulse PRO is an ideal emergency or replacement lock that you should always have with you as a service technician. You only need this type (almost). It is programmable on site – without additional accessories. The entry unit itself recognizes whether it is an analog or digital system and is downward compatible with La Gard, Wittkopp Primor and NL Lock.



NEW, SMART and available SOON: MySafe – The smart way to administer your safes. The patented MySafe system will be supplied including the Tecnosicurezza Pulse PRO. Due to the MySafe app you have full control over your safes! (see green gallery image)
Manage among others
personalized access control
the management of multiple safes and users
a time lock
track real time activities on your safes: thanks so push messages on your smartphone
…
Find out more: www.mysafe.world
Product details
Variants
Pulse PRO (brushed chrome) – Art.: T6630-GRP
Pulse PRO with Dallas terminal (brushed chrome) – Art.: T6630-DL-GRP
Certifications
Mounting
Standard mounting dimensions
Configuration options

with Mounting frame
or
Set for rotatable mounting
Power supply

9V alkaline battery (accessories)
battery box (accessories)
external power supply with ConnBox (accessories)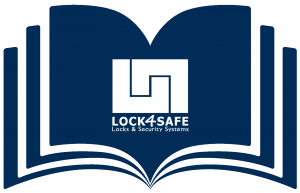 Features Pulse PRO
2 Masters, 3 Managers, 49 Users
10 users can be configured as override user
80 different Pulse Pro programms configurable via keypad
Dual mode users (4-eyes principle)
Dallas key (optional)
Opening/Time delay: 1- 99 minutes
Release/Entry period: 1-19 minutes
Audit: 8000 events (audit capacity depends
on the lock option) with time and date
Silent alarm and remote blocking
(can be activated)
Bypass of opening delay by remote signal
Time programmable with entry unit
No need to change DST settings
Manipulation protection
Diagnostic function
Master reset
ERC Emergency rescue code (optional)
Configuarble by manager:
Door open alarm
Bolt status output
Code expiry
Buzzer silencing function